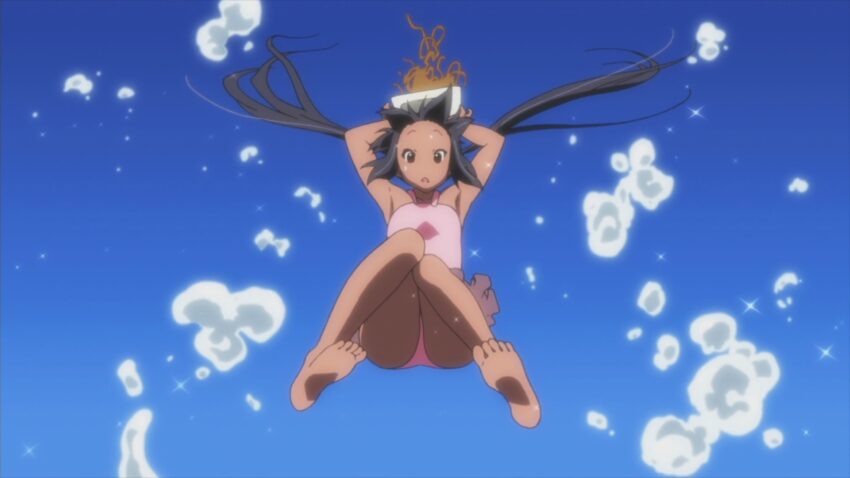 "Late Summer Greeting Card!"
"Zansho Mimai!" (残暑見舞い!)
With the other girls studying for their exams, Azusa hangs out with Ui. Throughout the day, Azusa spaces out and has weird dreams concerning the other girls. Later, Azusa, Ui, and Jun go to a swimming pool, where Jun starts to regret not joining the light music club. Afterwards, they run into Yui and the others for real and they all go to a summer festival together before Azusa, Ui, and Jun lose them in a crowd. Jun mentions that she might join the light music club if they cannot get any other members by next year. At the end of the day, Azusa worries about being all alone and promises to make the upcoming school festival performance a success.