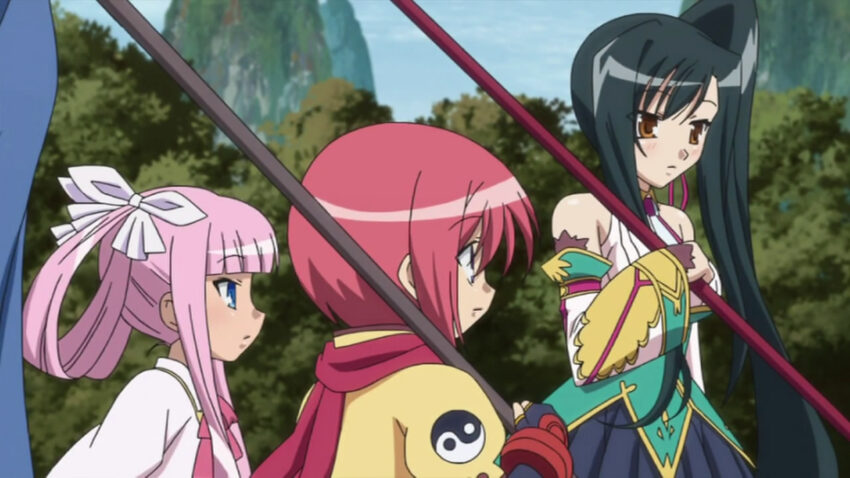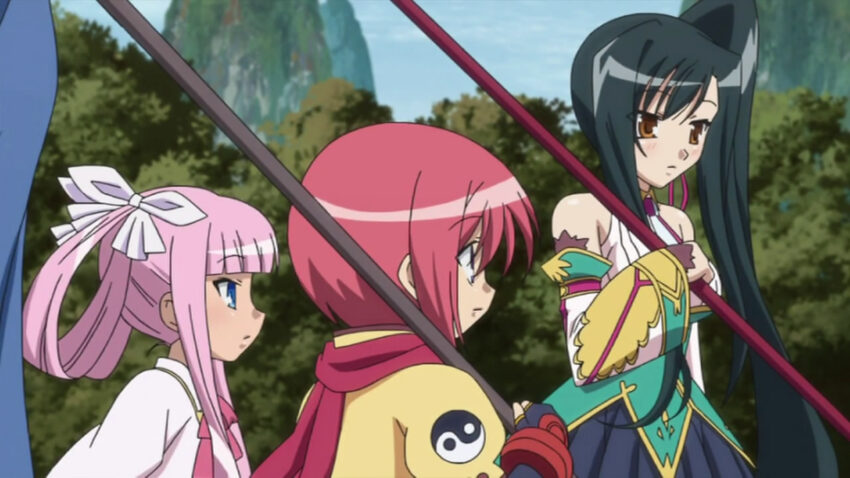 "Enshō Digs Up a Treasure"
"Enshō, Takara o Horiaten to Suru no Koto"
(袁紹、宝を掘り当てんとするのこと)
Reiha's group finds a treasure map & decides to find the treasure. Aisha's group & Karin's group (excluding Shuuran) are also going to the same place, with both of them going the Hot Springs for relaxation there. When Aisha's & Sōsō's group find the Springs has dried up, they both decide to find another buried hot springs somewhere around the area. While Aisha group was trying find the springs, they encounter a large bear, who Rinrin thinks it her pet bear only to realize it isn't, runs away from it. Reiha's group learns about the other two and thinks their both after the treasure and decides to secretly follow them with disastrous results. The place Keifa choose (and left before digging it) is fill with creepy insects when Enshō's group they remove its stone cover. When Reiha thinks Shuri maps has the complete location of the treasure (when in fact it is a map where the springs might be located) she take Shōren hostage in exchange for the map. But Rinrin has no interest rescuing Shōren (where everyone disproves of her behavior) which ends when the same bear chases after Reiha's group until they fall off a cliff. After recovering from her fall, Reiha realize the treasure isn't worth it since she has two important treasures with her, Iishe and Toshi. She then accidentally moves a giant rock which reveals the hidden springs. In the end, all three groups decides to relax at the hot springs but not before Reiha's group and Karin's group insults each other until Butterfly Mask arrives to stop their bickering and the location the treasure is reveal to be located in the Bear's lair.