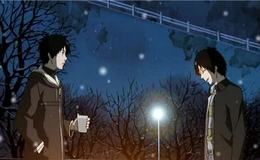 冬の日にようこそ!
Fuyu no Hi ni Yōkoso!
Welcome to Winter Days!
Problems with the health of Kaoru's father heralds his return home to the farm where the family has planned his life through to his death. This now means the game project to be presented at the Winter Comiket, otherwise known as FuyuComi, has to be sped up as Kaoru will soon leave Tokyo for good. As reference for a female reaction, Kaoru gets Tatsuhiro to secretly videotape Kaoru's embarrassing confession to Nanako, his love interest, revealing his full otaku ways.