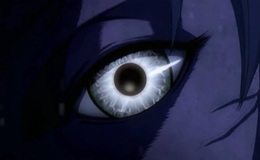 "Critical Point (Part 2)"
"Rinkai ten (II)" (臨界点(II))
Unable to return to her normal state, Clare requests that Helen decapitate her so she will not awaken, while Raki takes refuge in an alleyway. Meanwhile, Priscilla recognizes Clare's energy, and believing her to be Teresa, has her memories return. Noting Priscilla's presence, Clare gives chase to Priscilla. Intrigued by the situation, Isley orders his forces to remain on the sidelines as he observes the situation. In response to the situation, the Organization dispatches Galatea to examine the conflict in the north.