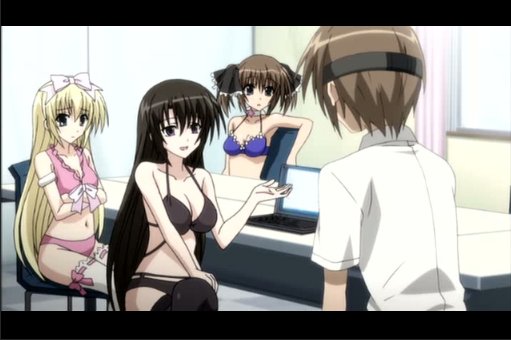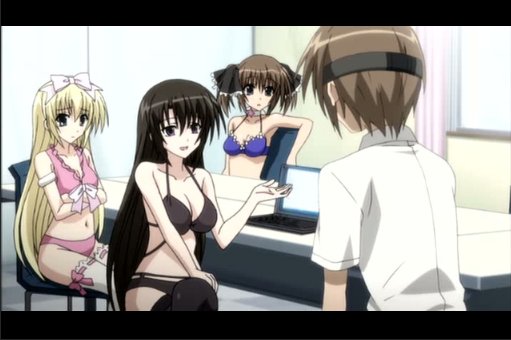 "Student Council Rests"
"Kyūkei suru Seitokai" (休憩する生徒会)
Summer, summer uniforms and swimsuits, those are enough to cause Ken Sugisaki to go out of control and was immediately locked into a locker. But this wasn't enough to stop him from using his imagination solely based on the chatter he hear in the room. To make matters worst the air conditioner in the student council room is out of service, and slowly everyone in the room is taking off their clothes.