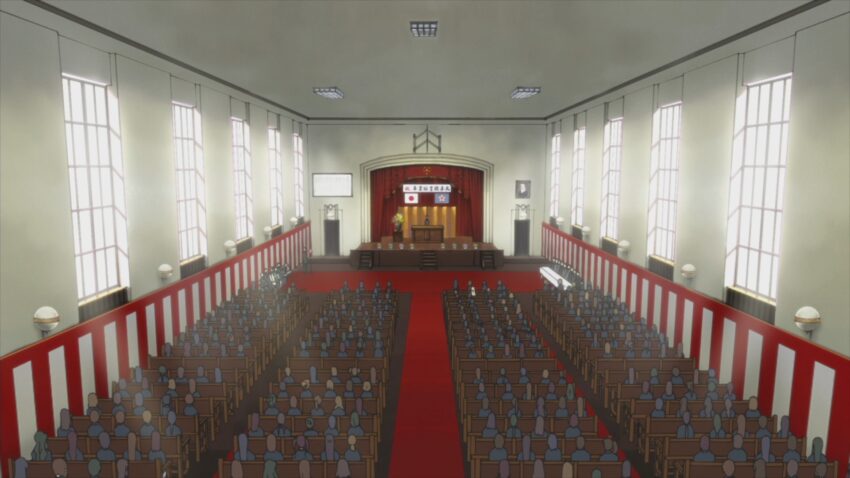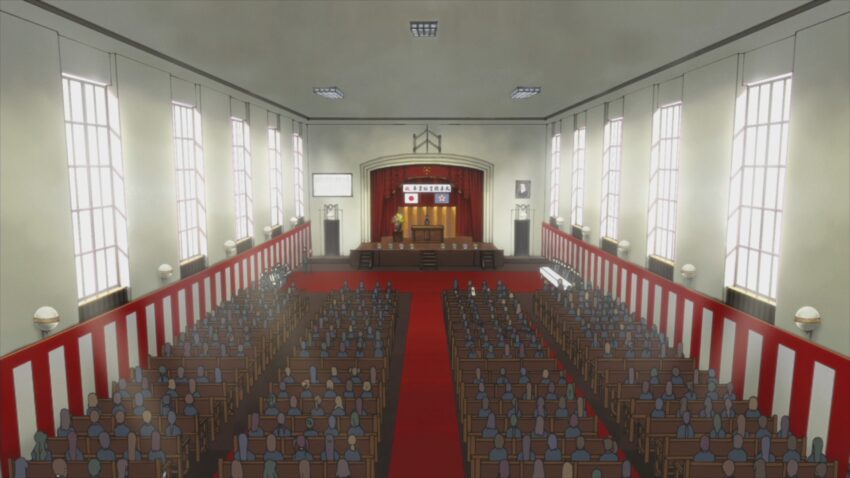 "Graduation Ceremony!"
"Sotsugyōshiki!" (卒業式!)
On the day of the graduation ceremony, Yui gets off to a rough start by being late and ripping her tights. Meanwhile, Azusa is similarly distracted and ends up banging her head. The girls hold on to a card signed by the entire class, though Yui's attempts to hide it during the graduation ceremony cause Sawako to grow suspicious. They later give Sawako the present as thanks for being their teacher. After the classroom empties, leaving behind several goodbye messages on a chalkboard for Sawako, the girls go to the light music club room, shortly followed by Azusa. However, Azusa, who had been holding in her feelings all day, finally breaks down into tears, begging them not to graduate. To cheer her up, the girls perform a special song that they wrote just for her.