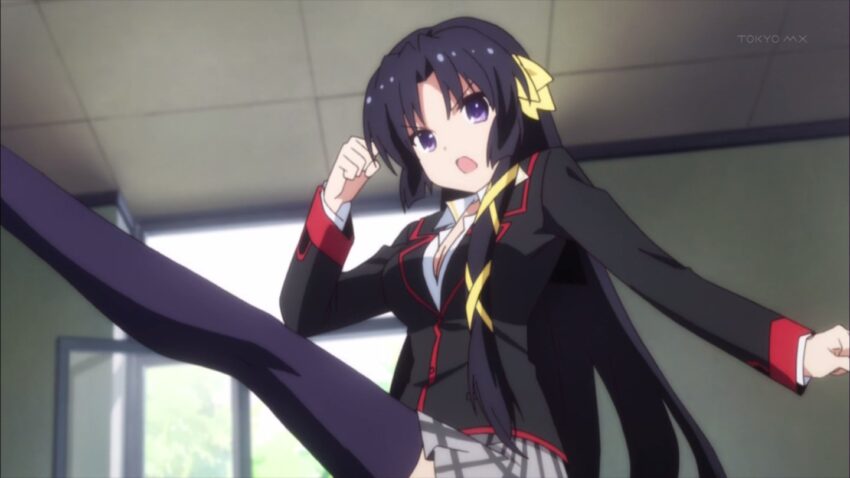 "I Like Cute Things"
"Kawaii Mono wa Suki da yo, Watashi wa" (可愛いものは好きだよ、私は)
The members of the Little Busters baseball team have morning practice, though Rin is less than enthusiastic. Masato gives Riki back his idiom dictionary, albeit damaged and smelly, in a plastic bag. Haruka Saigusa, a girl from a different class, wantonly borrows the dictionary before Riki can stop her, and upon chasing after her accidentally runs into the desk of Yuiko Kurugaya, a genius girl who is often absent from class. While during a class break when Riki is trying to buy a drink from a vending machine, Yuiko drags him away to a spot with a few chairs and a wooden box she set up among some hedges. They spend time talking, and ultimately Riki loses track of time, later dashing back to class when he hears the bell. Haruka gives Riki back the dictionary and berates him over its disgusting state under the cover. When Masato and Kengo are about to have another fight, Yuiko intervenes, causing Kengo to lose interest. Yuiko and Masato initially fight with the rules Kyousuke previously set up, but Yuiko loses after she severely kicks Masato several times. Later, Yuiko catches the Little Busters during practice and joins the team, proving to be a powerful asset.