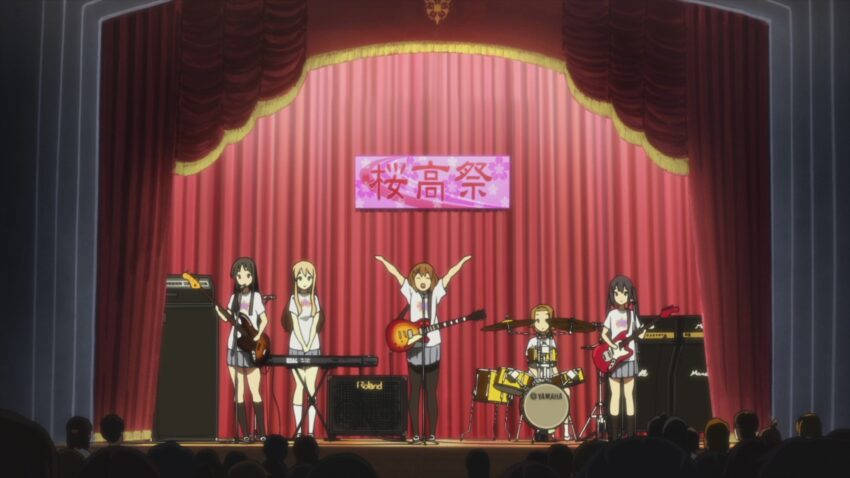 "Yet Another School Festival!"
"Mata Mata Gakuensai!" (またまた学園祭!)
The girls get on stage for their performance and are surprised to find everyone in the audience wearing the same shirts as they are, which moves Yui a lot. During their performance, they sing two new songs, and Yui gives her thanks to the people who have helped her, and even gets thanks in return from the others. After their performance, the girls look back on their previous years and start to become upset knowing that this is their last year together, but manage to cheer each other up.