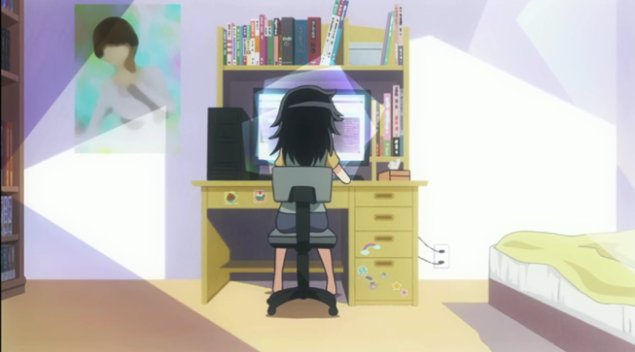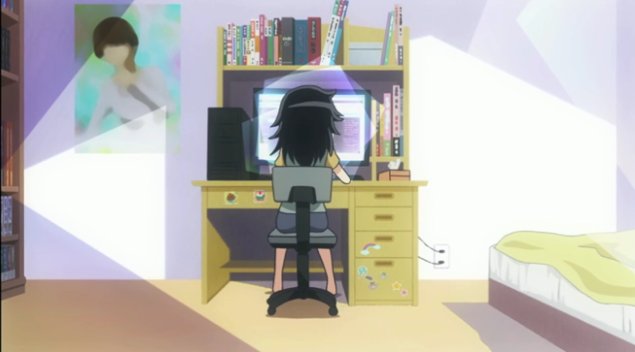 "Since I'm Not Popular, I'll Enjoy Summer Vacation"
"Motenai shi, Natsuyasumi o Makitsu suru" (モテないし、夏休みを満喫する)
After spending several days doing nothing but playing games, reading manga and browsing the internet, Tomoko comes to the realization that she is wasting her summer vacation. To alleviate this, Tomoko buys a webcam in the hopes of becoming an internet personality, only to back out under the pressure. Later, she discovers she has a ticket enabling her to meet an otome game voice actor and request a line from him. After spending the whole night looking up what to make him say, she ends up cracking under pressure when she finally meets him and winds up giving a weird jumbled request. She attempts to remix it with her own voice to form a dubious dialogue, which her mother ends up listening to.