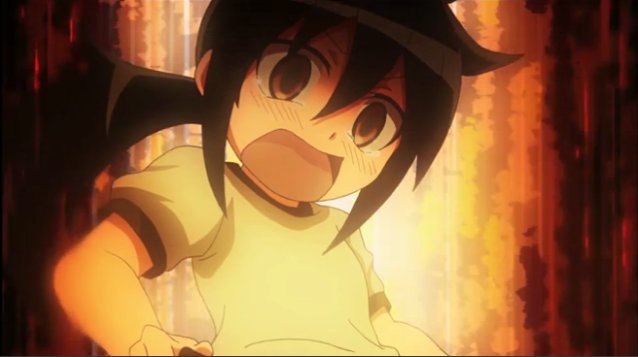 "Since I'm Not Popular, I'll Go See the Fireworks"
"Motenai shi, Hanabi ni Iku" (モテないし、花火に行く)
After noticing she looks somewhat cuter following a night of playing otome games, Tomoko believes she can grow even more cute by constantly playing games about sex, though unbeknownst to her, she is just getting greasier from not washing. Later, after spraying herself with soda, she believes she is getting looks from other boys, when really they are just noticing the ants crawling over her body as a result. The next day, Tomoko tries to find some people to go watch the fireworks with, to no avail. As Tomoko decides to go alone to an abandoned rooftop to watch the fireworks, she is joined by a pair of schoolboys and ends up watching a very different kind of 'fireworks' with them.