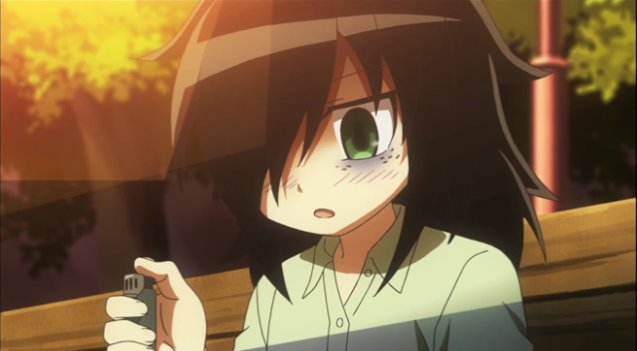 "Since I'm Not Popular, I'll Boost My Skills"
"Motenai shi, Sukiru Appu shitemiru" (モテないし、スキルアップしてみる)
Tomoko attempts to become popular by playing as a cool, silent character, but this does not play out how she would have hoped. Later, she tries to get some photo stickers taken of her, though is less than pleased with the results. The next day, Tomoko contemplates taking up a job as a cabaret girl and decides to practise lighting cigarettes and mixing drinks. However, she becomes less eager when she travels to the red light district the following night.