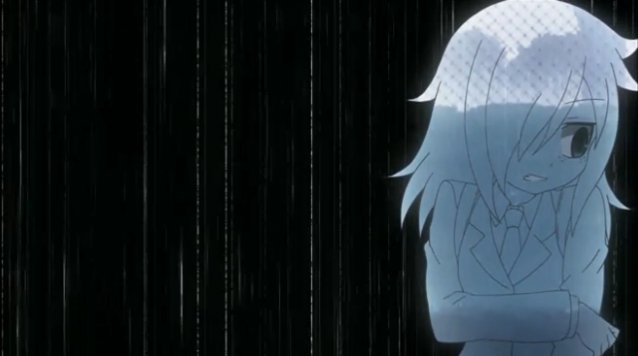 "Since I'm Not Popular, the Weather's Bad"
"Motenai shi, Akutenkō" (モテないし、悪天候)
On a rainy day, Tomoko gets an earful from her teacher and a passerby and her umbrella breaks, forcing her to take shelter. As two other boys take shelter as well, she awkwardly attempts to make conversation with them. After being sent home early the next day after being hit by a basketball, Tomoko decides to tease Tomoki who is sick with a cold (caused by Tomoko herself), later becoming depressed when his female classmates come to deliver his homework.