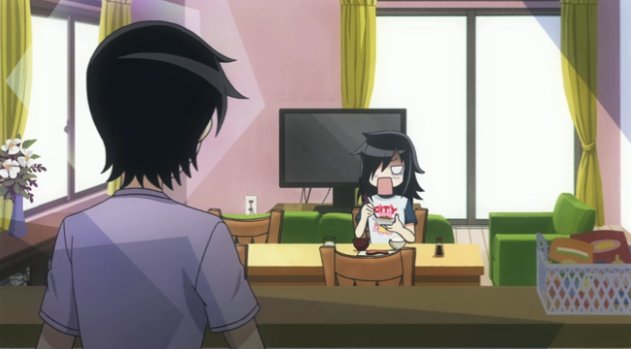 "Since I'm Not Popular, I'll Put on Airs"
"Motenai shi, Miewoharu" (モテないし、見栄をはる)
Tomoko grows anxious when she learns her cousin, Kī, is coming over, feeling she needs to look like a 'slut' in order to back up the tall tales she had previously told her. She attempts to cover her body with vacuum cleaner hickeys, only to be scolded by her mother. While taking Kī to the library, Tomoko meets Kousaka, one of the boys she met while sheltering from the rain the other day, who Kī assumes to be Tomoko's boyfriend. The next day, they see him with another girl, prompting Kī to confront him, bringing Tomoko's bluff to light. With Kī's impression of her waning, Tomoko attempts to restore her faith by showing off her prowess in a children's card game. After noticing that Tomoko is nothing but a cheater, Kī starts to get a feeling of pity towards her.