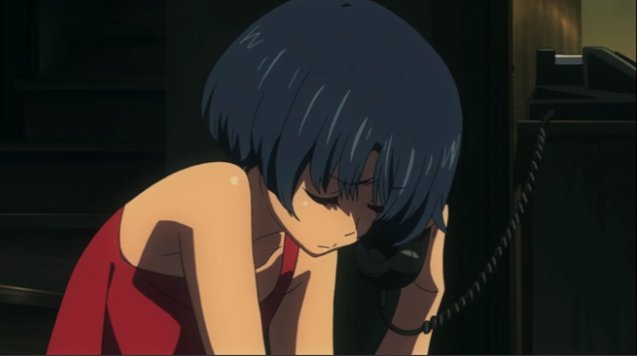 "Together with Senpai…"
"Senpai to Issho…" (先輩といっしょ…)
In this episode Ichika is revealed to be an alien journeying to look for a certain scenery that she has been seeing in her imagination. She crash lands on Earth when her spacecraft hits space debris. Meanwhile, Nanami awakens, saying she has had a dream about Kaito being hugged by a naked girl in a ball of light. Nanami gets to know Ichika, and out of nervousness the latter almost reveals that she is an alien, but manages to convince them that she is a foreign student. Listening to her story, Nanami lets her move in with them, since she will be away for quite some time, and she was looking for someone to take care of Kaito. Kanna was surprised to hear it, even thinking it to be some sort of a wedding arrangement in exasperation. After seeing Nanami off the next day, and right after shopping for clothes for Ichika, Kaito finds Remon, Tetsurō, Mio and Kanna inside the house—to talk about the movie project. After Remon served them some sort of spiked alcoholic drink, which had "bad" effects on Kanna, Kaito again fainted due to the same illness, but Ichika kissed it away.